Newest Release February 2023
God is With Us How We Hear Him
None  of us are alone. God does not stand on a mountaintop and look down in silence. He is constantly at work in the valleys of our lives, providing us comfort and guidance as His plan unfolds. This He proclaimed in Hebrews 13:5: "I will never leave thee, nor forsake thee."
Through years of attending Sunday Meetings and counsel given from General Authorities, we are continuously taught that we can find God through the scriptures and Church ordinances. However, these represent only a small portion of the presence our Father in Heaven, and His Son, Jesus Christ have in our lives.
In this powerful collection of true stories filled with personal and vulnerable moments, you are invited to Hear Him by looking through the windows of others' experiences. With these modern Saints' inspiring testimonies, discover the many ways you can recognize and welcome God's infinite light into your daily life:
Hear His voice in music, in nature, in your dreams, and the prayers of others.
Feel His healing warmth during abuse, mental illness, addiction, loss, and heartache.
Witness His Grace through the Holy Spirit, in holy places, and during acts of service.
This inspired and thoughtful book can draw you closer to our Heavenly Father and Jesus Christ and enrich your life in ways you can never imagine. It belongs in every family library!
Praise for God is With Us:
"Never has the world needed to 'Hear Him' more than right now. This beautiful book and its powerful stories arrived at the perfect time in my life — and perhaps in yours."
Jason F. Wright, New York Times, Wall Street Journal and USA Today bestselling author
 "If you are struggling to find answers, overcome a difficult problem, or seeking relief in a heartbreaking world, this is a balm in Gilead. When your burdens seems heavy and solutions seem few, God is With Us-how we Hear Him, will lift you up—turning your heart to the Master Healer, from whom all grace flows. Open these pages and find in it the peace you seek."
Angela Eschler, editor, entrepreneur, and author of women's inspirational nonfiction
"Real, personal, and powerful. The prophet has asked us to better Hear Him, and this book shares in-the-trenches ways to make it happen. Poignant stories and real-time triumphs inspire the desire to make Hearing Him a priority anytime, anywhere, in any situation." 
Connie Sokol, Disciple Thought Leaders Bestselling author, speaker, TV contributor
 "What a beautiful book full of faith-inspiring stories! Rather than delve into the doctrinal details of what it means to 'Hear Him,' the Heppler's teach in the way most people learn best—through stories. And what a collection they've compiled! From both men and women, the young and the old, these experiences wonderfully illuminate what it's like to receive personal revelation in real-life scenarios. Whether you're facing simple trials or a devastating tragedy—or just want to hear God's voice better—you'll find plenty in this book to help you in your lifelong quest to "Hear Him.'" 
Liz Kazandzhy, author of  The Holy Ghost from A to Z: What the Spirit Can Do for You
The eve of my 40th birthday I was morbidly obese. 10 months later I ran my first marathon. I lost more that 140 pounds without surgery, a special diet, or a gym membership. What the crap did I do? How did I do it? What was I thinking? There are many journal entries present in this work. Some have been summarized, but none were edited, in hopes of maintaining the raw and very real feeling they possess. I share this personal transformation so that others may receive direction, encouragement, and inspiration in their own journey of change.
Heaven's Just a Prayer Away
Sometimes we wonder how, with so many people on earth, we matter to God. Like birdsongs in a city of sounds, answers to our prayers are easy to miss—unless we're listening. Through inspiring personal stories, scripture, and prose, Heaven's Just A Prayer Away answers many questions about communicating with and drawing closer to Jesus Christ and our Father in Heaven.
Experience for yourself the pure love that inspires ordinary women to serve and accept service in a truly extraordinary manner. This inspiring collection of true stories from the lives of women just like you is told with heartwarming sincerity. Perfect for sharing, this remarkable book is sure to uplift, encourage, and cheer any woman, whether it's her turn to serve or be served.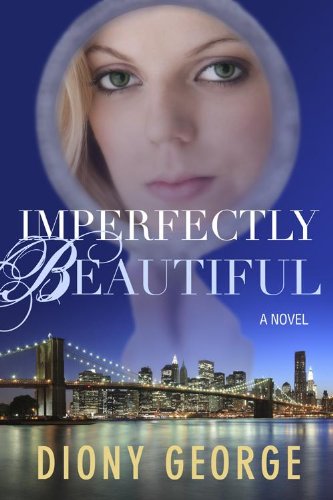 At 1:30 am, in New York City, Regan Wright is ripped out of a sound sleep with a jolt – her heart thuds in her ears and her face feels flushed. Straining to hear anything out of the ordinary, she fumbles to turn on the bedside lamp. Nothing seems out of place. Suddenly her stomach twists in knots – it's her identical twin, Rebecca. Something is terribly wrong…
Though twins, Rebecca and Regan couldn't be more different.
Independent and outspoken, Regan chose a high-profile career as a fashion designer in New York City. Despite her hard-earned success, Regan's become disillusioned by the glamour and the glitz. She's tired of coming home to a lonely penthouse apartment welcomed only by her cat and has all but given up on ever finding "Mr. Right."
Steady and reliable, Rebecca chose to be a wife and stay-at-home mom. From the very first moment she met James Conrad—tall and muscular with eyes as blue as a cloudless sky—she was captivated. Married and four children later, Rebecca's life is not what she expected. Her marriage has lost its shine and her sweet babies have become challenging and often unappreciative children.
Both Rebecca and Regan must discover, a higher power has the answers to what matters most, but when a serial killer strikes nearby, and his victims look eerily similar to the twins, will it be too late?
Alyson thinks her life is perfect. Hectic and tiring, of course, but no more so than any other wife and mother of four boys. But with her husband becoming increasingly distant, Alyson wonders if there s something she s doing wrong. Little does she know that the actions of someone she loves dearly are about to change her life forever. Alyson never imagined it could happen to her, and when it did she realized it could happen to anyone… Based on a true story, Torn Apart is a heartrending inside look at how pornography can rip families apart and shatter the lives of everyone involved. This growing problem can infect any family and often goes unnoticed for years. Full of heartache and courage, Torn Apart provides hope for those affected by pornography by showing that, through God s love, even this devastating addiction can be overcome.